The Increasing Popularity of Cigar Gifts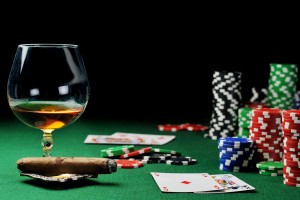 What do you get the man who has it all? This question has puzzled men and women for ages and there are about as many answers as there are people. Finding the perfect gift can be a daunting task, as you want something which is a pleasant surprise and a gift to be appreciated. If this person likes a good cigar, you can't possibly go wrong with cigar gifts, and here is why.
Why Do Men Appreciate Fine Cigars?
A man appreciates all the hard work and effort which goes into creating a unique cigar. It takes a long time for fine tobacco to grow and age. It also must be aged properly and the leaves need to be rolled just right to make the filler, binder, and wrapper. You can tell the difference between a mediocre and fine cigar just by looking at it, and when you feel it and inhale its aroma, you know you are in the presence of something special.
What about Non Smokers?
Some men might not admit it, but they enjoy the fantastic experience a really fine cigar has to offer. I'm not talking about those cheap things you buy at your convenience store. I'm talking about a really fine cigar, hand rolled, and created with love and some of the finest tobacco on the planet. What does all this mean? It means, just about every man will appreciate cigar gifts, if they are special.
There is one more good reason to present non smokers with some of the finest smokes on the planet. If they don't want them, you can gladly take them back and use them for yourself.
What Do I Buy?
If you check out a good online cigar shop, you'll see thousands of selections. So which ones make the best cigar gifts? Perhaps you should consider a cigar sampler pack. A good sampler may include 5 to 10 extraordinary cigars and perhaps a lighter too.
Gifts for Cigar Smokers
If he is a regular cigar smoker you have two options. First, buy him his favorite brand. This is a "can't miss" option for cigar gifts. Plus, you might try buying him a gift voucher. This allows him to experiment and try something new, and maybe pick up a new lighter or humidor. Cigars are excellent gifts because you never have to worry about the "I already have one" problem. So what if he has some? He can always use more finely made, aromatic, smokes.