Everything You Need To Know About Mastectomy Breast Forms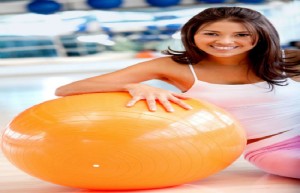 The process of recovering from having one or both breasts removed in a mastectomy surgery to cure or prevent cancer can be awkward or even embarrassing. The good news is that mastectomy breast forms to fill in your figure and make you look and feel professional and attractive are available.
What Are Mastectomy Breast Forms?
Mastectomy breast forms are made from silicone, foam, gel, and fiberfill. They come in different shapes and sizes to match the remaining breast if there is one and suit the size and figure of the woman. It is recommended that they are worn in the pockets in the cups of mastectomy bras to make sure they stay in place properly, but they can also be slipped inside a regular bra. Attachable breast prostheses that adhere directly to the chest wall for several days at a time have also been developed.
Why Are Mastectomy Breast Forms Important?
Wearing breast forms will give your profile a filled out, womanly profile after a mastectomy, but looking attractive is not the only reason to wear them. If you only had one breast removed, there is a danger that the balance in your body structure will be thrown off. This could lead to spine curvature, uneven shoulders, and back pain.
Taking Care Of Your Mastectomy Breast Forms
As with all other major surgeries, recovering from mastectomy involves being very careful not to irritate the site of the surgery and making sure the incisions are healing properly. This means that it will be necessary to delay wearing a bra and breast forms, until your doctor has confirmed that you have recovered enough to do so safely. When you receive your mastectomy breast forms, they will be in a special box that will help them keep their shape. It is important to keep them in the box when they are not being used. You also need to clean them with a soft detergent after they are used and dry them thoroughly.
If you or a lady you care about are about to undergo a mastectomy or are recovering from one, you are probably wondering how to find the right mastectomy breast forms. If this is the case, then you need to check out our website at Www.Mastectomyshop.Com. Our vast selection of mastectomy breast forms has something to suit each need.