Best Bras for Mastectomy Recovery Wear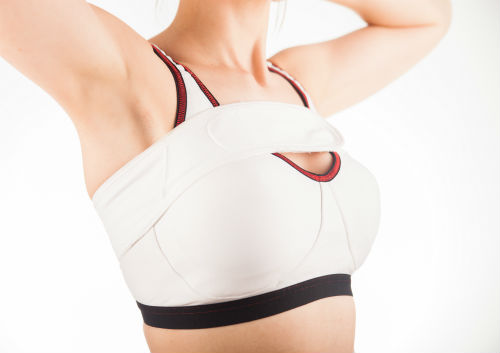 Recovering from a mastectomy is a different experience for every woman, but you can make the healing process go more smoothly by wearing the right bra. The best post-surgical bra can help you to heal faster and keep you comfortable during the recovery period. So, here are three of the best bras you need after your mastectomy surgery.
1. Compression bra
While you are recovering from your surgery, you need a post-surgical bra that offers support and aids the healing process. A compression bra helps to prevent health complications such as lymphedema which causes fluid to build up in the tissue around the surgical site. A compression bra uses controlled pressure to move fluid away from the area and increase blood circulation which can help you to heal faster.
When choosing a compression bra look for one that features front closures with either hook-and-eye or zippers for easy dressing and to minimize straining muscles and stitches around the surgical site. Many compression bras also come with additional compression belts and Velcro straps for added support. They can also feature drainage ports to make fluid removal easier and allow you to change bandages and wound dressing more easily.
2. Wire-free t-shirt bra
Your main priority when you are recovering from mastectomy surgery is to be comfortable, and unfortunately, standard bras with traditional wires and straps do not have the features you need for the most comfortable fit. The best option for an everyday bra is a non-wired cotton t-shirt bra. The cotton is breathable to keep surgical sites clean and dry, while the soft padding gives you definition and support.
After the initial recovery period, your doctor may allow you to wear breast forms to achieve symmetry and balance if you have not had reconstructive surgery. When selecting a t-shirt bra find one that has interior pockets that can hold breast forms securely.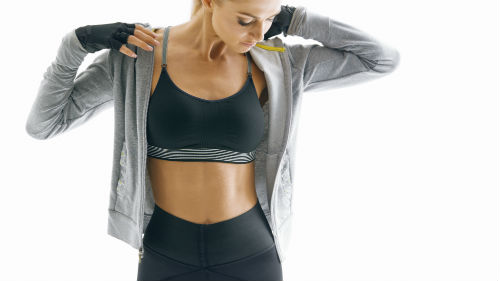 3. Leisure bra
During the recovery period, your doctor may recommend that you reduce your level of activity aside from the prescribed arm exercises until your body has fully healed. To keep you comfortable while you rest, you need a bra that is both soft and supportive.
A leisure bra is a type of wire-free bra that can be slipped on and off easily and is usually constructed from ultra-soft cotton or microfiber to minimize irritation to the skin. Typically, the under band has little elastic, and many mastectomy leisure bras feature interior pockets to hold foam leisure forms which are ideally suited to support you while you sleep.
Final thoughts
To find the perfect bra for your recovery, start by using a professional fitting service to find the right size for your body. You can also buy a post-surgery bra online to take the stress out of bra shopping. Try these bras after your mastectomy surgery for a fast and comfortable recovery.