The Best Option When Searching For Designer Diamond Wedding Bands In Atlanta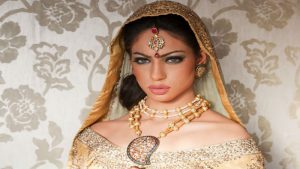 When you're in search of designer diamond wedding bands, you need to make sure you buy from a jeweler you can trust. This is a big decision, and we understand that. This is why you need to go with a jeweler that has been in the business and proven their trustworthiness to consumers. We match that description.
A Different Kind Of Jeweler
We have been selling designer diamond wedding bands and other types of jewelry for more than 20 years. Our owner, Laura Powers, has been in the business since 1983. Her experience includes an apprenticeship with a Master Jeweler and training at the Gemological Institute of America. She is also a qualified Bench Jeweler with extensive knowledge on the manufacturing process and how to pass savings on to the consumer by working directly with manufactures. Yet another advantage that makes our operation different is that all setters are highly-skilled draftsmen.
Attention To Detail + Inventory
We pay attention to every detail. Our selection is also wide, from designer diamond wedding bands to hundreds of GIA and EGL certified loose diamonds in stock. Whatever you're looking for, we highly recommend coming in to see it in person. You make the decisions, not us, but we will answer any questions you might have. This is a no-pressure environment. We always want out customers to feel comfortable when they come into the store.
If you would like to visit us to browse our inventory, we are Laura Powers Jewelry, and we are located at 3344 Peachtree RD STE 1750 in Atlanta.