All about Cardboard Cake Boards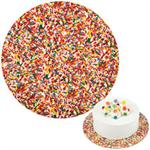 Every baker wants to master the art of making and serving great-looking cakes that are not replicable. Granted, this is far from an easy task. Otherwise, everyone would be able to do it. If you are into baking and you enjoy the advantages that it provides, you probably own up to the fact that you are accountable for having the best items if you want to excel in making and serving great-looking cakes. The use of premium cardboard cake boards can help move you along in the process, transforming you into a baking aficionado that aims at revolutionizing the entire concept of serving beautiful cakes. Check out these interesting facts about one of the most sought after supplies for modern bakers and how they help in enhancing your baking experience.
Lasting Benefits of Cake Boards
Serving cakes in the most ideal way is highly unlikely if you do not have effective cake boards. You will always be lacking in the baking department unless you remain prepared by having cardboard cake boards that distinguish the way you serve your cakes.
• Simplifies Transporting
Ever wondered how it would look to see people enjoy their fresh cakes by holding them on their bare hands? This may sound silly, but the action also seems painful and impossible especially if you consider the idea of enjoying a fresh cake. Still, keep in mind that not every instrument can be used to handle a fresh cake. When used correctly, cardboard cake boards make holding your fresh creations easy. Cardboard rounds are cheap and instead of using expensive platters, you can put your cakes on them and people will throw them away when done enjoying the cake. Cardboard cake boards are ultimately the best thing for bakers because as a baker, you do not have to worry about struggling to get an expensive platter to use when getting your cake out to your guests in an orderly fashion.
• Aesthetic Appeal
Cardboard cake boards also make cakes look more presentable. These utensils firmly hold your finished product in place to ensure that every curve, line, and design remain intact while transporting your cake to your guests.
• Promotes Cleanliness
Ensuring cleanliness of the cake is a nightmare for every cook because a cake can get easily get dirty especially during transportation. If you do not have the right piece for handling your cake, it can also get dirty on the way. Additionally, it is harder to move around with your cake if you do not have the right piece for carrying it. Having cardboard cake boards enables you to be clutter-free so you that you can serve your cake to the guests in the best way possible.
Contact Us Today
NY Cakes is the key to your overall happiness and success in the baking business. From top-grade supplies to unique cake handling equipment, our aim is to make serving cakes an incomparable experience for our customers. Call or email us today for more information on our wholesale deals.